Airway Management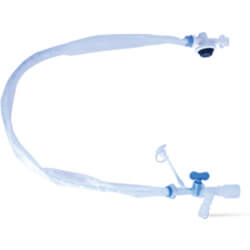 Closed Suction System
The Closed Suction System maintains Arterial Oxygen Saturation levels with a superior and simple airway management practice obviating ventilator disconnection. It provides the patient protection against contamination of the airways during suction. Clinical safety is assured because of non-contact with secretions during suction. It has a Double Swivel Patient End Connector that offers the convenience of a 360-degree rotation. It is available in 12 Fr, 14 Fr and 16 Fr catheter
sizes to meet all requirements.
Product Features:
Superior, safe and simple airway management practice eliminates ventilator disconnection
Maintains arterial oxygen saturation level
Total patient safety from contamination entering the airways during suction
Total clinical safety due to non-contact of secretions during suction
Double swivel patient end connector offers convenience of 360° rotatability
Available in 12 Fr, 14 Fr and 16 Fr catheter sizes to meet all requirement
Supplied sterile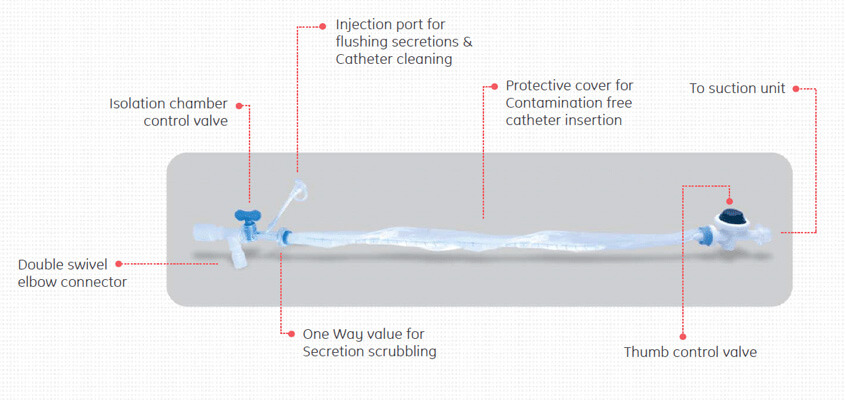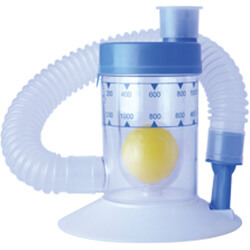 Spirometer
Spictra Spirometers are disposable and are supplied sterile. They come with a wide setting angle at low flows, continuous flow settings for smoother changeovers and are made using biocompatible materials ensuring safety and environment-friendliness. They are fully disposable on incineration, compactly designed and easy to hold.
Product Features:
Two models of operation inspiratory mode, expiratory mode
Wide setting angles at low flows enhances patient comfort and confident during initia recovery hours
Continuous flow settings for smooth changeover
Biocompatible materials ensures safety
Eco-Friendly: 100% Incinerator Disposable
Designed Compact and easy to hold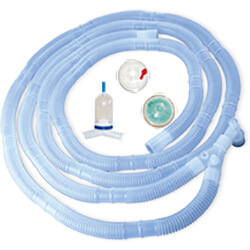 Ventilator / Anaesthetic Circuit
Ventilator / Anaesthesia Circuits are flexible with light but strong corrugations that minimize weight on the patient. They have a section every foot, offering benefits of cutting in between and attaching user add-ons. They come with an integrated yet manoeuvrable circuit based on user's configured specifications
Product Features:
Flexible and light-but-strong corrugations, minimizes weight on patient
Section at every subsequent 1/2 feet length offers benefit of cutting in between and attaching user add-on's
Integrated yet maneuverable circuit
Bio-compatible materials assures safety
Eco-Friendly, 100% disposable upon incineration
WYE Connectors, Water Trap and other parts of Ventilator Circuit supplied on OEM basis also